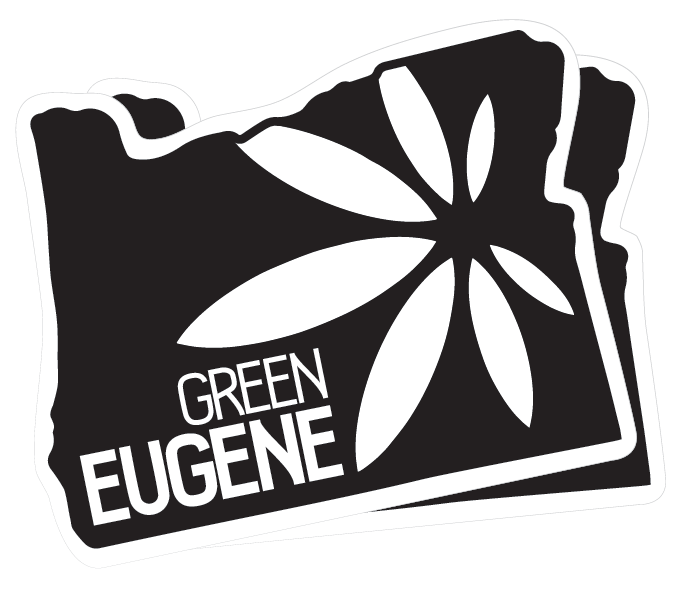 I'm very proud of the work I did in bringing the Green Eugene magazine publication into existence at Emerald Media Group. Taking Green Eugene from concept to multi-issue publication required treading new ground cautiously, but urgently.
Recreational cannabis use had recently become legal in Oregon. That created an immediate need for education and community within the student population on the University of Oregon campus. There were no other cannabis magazines produced locally in Eugene, OR which provided EMG an opportunity to innovate, if we moved quickly. Such a publication would also be a great tool for student engagement and recruiting.
The urgency of this opportunity touched every aspect of the publication. The logo was designed and approved in a single day; the website built and finalized in two days.
A new brand in a newly mainstream niche allowed for artistic experimentation. Choosing to publish a glossy magazine, rather than newsprint, offered far more interesting design options. Cannabis culture itself encouraged and sought out artistic weirdness.
Our excitement was tempered by the need for caution. As a student publication on the UO campus, we knew it was imperative to establish education as a core brand tenant. Green Eugene sought to conscientiously balance the cannabis cultures of both recreational and medicinal users. The ultimate goal of the publication is to encourage open discussion while establishing EMG as a positive, safe space for young cannabis users. This approach ultimately assuaged the University's concerns about an on-campus publication ostensibly encouraging cannabis use.